Departing June 27th - July 4th, 2022
Sailing with our Travel Agent Pearl
Are you continuing your journey from Gems of Southeast Europe, or joining the crew anew! It doesn't matter, be ready to enjoy the next 7 days of luxury travel along the Danube!
This beautiful itinerary starts at the city that is the focus on the Danube, beautiful Budapest in Hungary. This thriving city is located on both sides of the Danube river and offers opportunities to experience two types of cultures. The itinerary continues through 4 countries, Hungary, Slovakia, Austria and ending in Germany. Along the Danube you will visit grand capitals like Vienna, and Bratislava in addition to Budapest. It isn't all about the capitals though, you will anchor in charming villages like Durnstein and Melk in Austria as well.
Look forward to being whisked away and drenched in the local cultures with unique excursions along the way! There are options for all activity levels from gentle walkers to active guests. Be prepared for authentic experiences at historical sites and culinary delights created with locally sourced ingredients. All meals from breakfast to fine dining will include a wonderful selection of beverages. Our Travel Agent Pearl will be along to ensure you have the most enjoyable experience!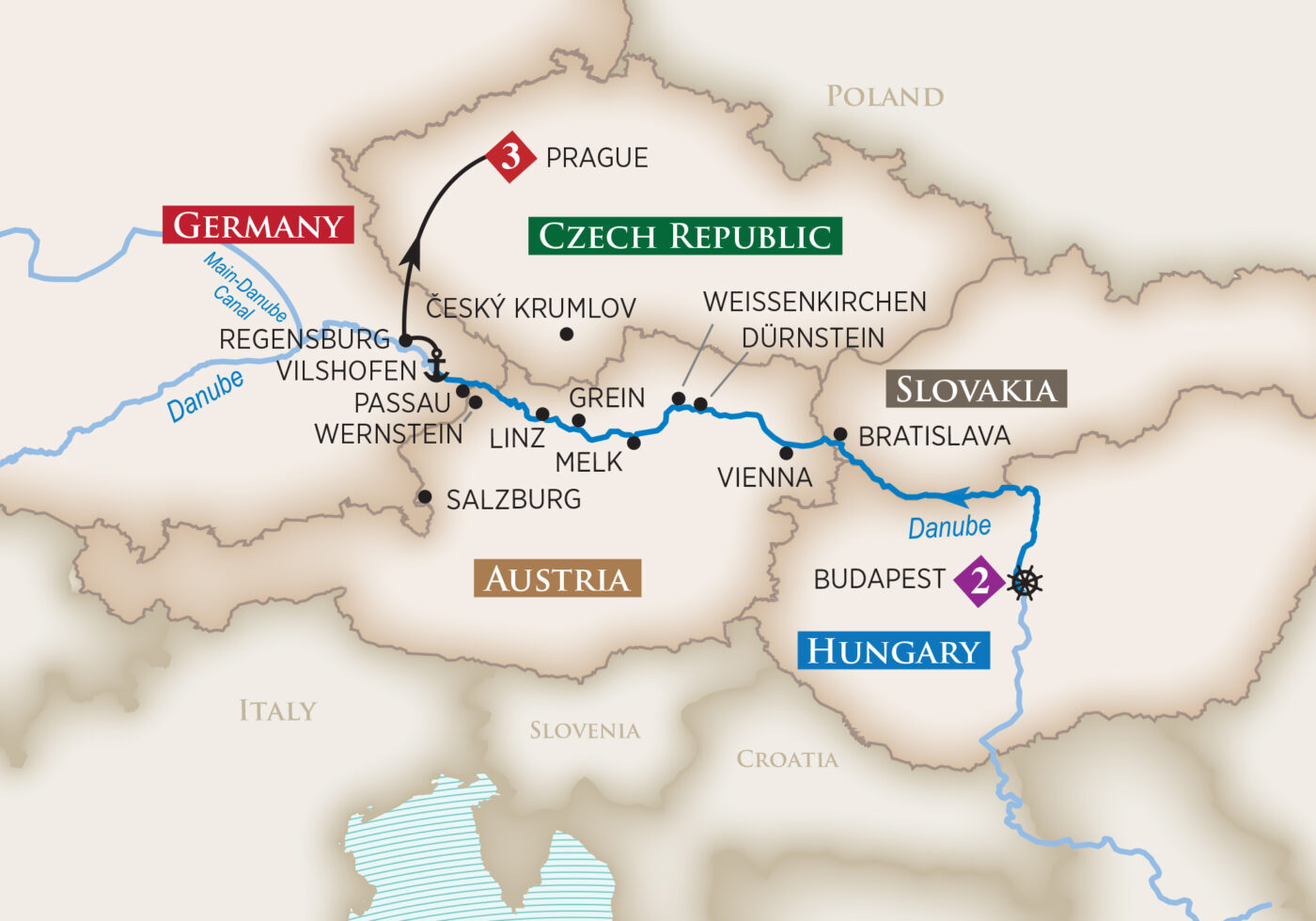 Connect with Pearl to plan your amazing adventure!