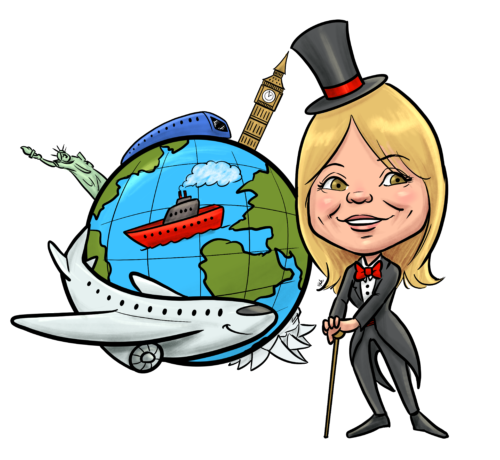 For over 35 years I have been in the Travel Industry creating unique custom adventures for clients.I specialize in a lot of areas from Corporate and Sports Teams to Groups and Incentives, but what I love the most is taking your dreams and turning them into your reality.
When you are spending your time earned money, you do not leave your booking to chance and that is why you turn to a professional like myself.
Tailoring that complete immersive experience with every detail thoughtfully taken care of is what I thrive on.
I cannot think of a greater industry to be a part of!!!
Lets start planning today!

---------------------------------
Past Tours I have escorted:

See the Group Departures page for future departures of my personally selected escorted tours.
I wanted to reach out and thank you for the Herculean effort you put in working with Joanne over the past week. With your help we were able to deliver on our commitments and avoid cancelling workshops, which would have triggered penalties, but more importantly, inflicted some brand damage.

Mark Stuyt
I have been meaning to email you and even my oldest son Harrison said a few days ago on the drive to Port Macquarie that he wants to "meet this Jenny Revesz and give her a big hug to say thanks". So how is THAT for a report card!

We have had SUCH a great experience Jenny. Everything has worked out great.....we are in Sale tonight and tomorrow is our last day of long drives, to Apollo Bay. So many people have commented on Kelly's Facebook about how much they have loved all her photos so we thought we would get Kelly to "friend" you and you can see our pictures. So please look for that and then you can review our pictures.

This has been EVERYTHING I wanted for us as a family and more, Jenny. As always, you came through. And how's this for a "plug" for you?.....last night when we went to check in at the Coachman's motor inn in Eden, the desk clerk brought us up on the computer screen and said "ahhhhhhh.....I'll be right back". He went in the back to talk to talk to someone and came back to say "no problem". I asked, is everything okay?? And he said, yes, it's fine, but you must have booked this MONTHS ago as the rate is so much lower than anything we charge now! So great work to just get it all done before.

I could go on and on.....but all I can say is that this is why I booked with you again. You always come through. Well done Jenny. And thanks

Rod French