If you have a sense of adventure, are inspired to experience a wildlife safari, explore new cultures, wander historic sights – and believe in sustainable tourism, then let us introduce you to Christine Boecker – traveller and world explorer at heart.
Originally from South Africa, Christine Boecker CTC (Certified Travel Counsellor) specializes in tailor-made African Safaris and Galapagos Cruises, Latin America and India Explorations, Polar Expeditions and Small Ship Cruises to undiscovered ports around the world.
Christine Boecker's tourism career spans five continents and four decades. Having worked in Africa and Europe, Christine settled in Vancouver, Canada and established TRΛVELBOECKER ΛDVENTURES, a division of Personal Travel Management in 1996.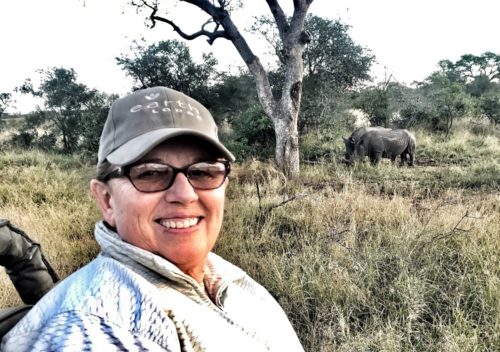 Designing unique experiences for discerning travellers is Christine's forté. Christine is passionate about conservation and culture, crafting eye-opening journeys with emphasis on ecotourism and immersive experiences in the wild places of our planet, ranging from high-end luxury to more affordable options.
Every journey is specially created to suit your travel style – allowing you to focus on the experience, not the logistics. The result is …….  well check her testimonial below!
More are available at her website: TravelBoecker Adventures
Learn more about Christine here...
THANK YOU VERY MUCH for your excellent work Christine! I really appreciate your expertise. This will be a great trip [to New York, Greece and Italy] for me and my family. I can't wait for my departure date.

A Alimenti, Vancouver BC
We are traveling again … I still think you (Christine) are the most experienced and knowledgeable out of all travels agents I met. And, I enjoyed working with you because you know what you're talking about… I'd love to work with you again.

J. Kitt (Toronto, ON)
I knew you (Christine) would be able to help Elisabeth with her travel plans and you certainly did. Elisabeth had a brilliant time and repeatedly told me how grateful she was to have your assistance. You took all the headaches out of travel planning and provided her with outstanding suggestions :) Thanks again for your help. I'll certainly be in contact with you again in future.

Heather H. Vancouver BC