March 5th-19th, 2022
Escorted by Yvette Crossley
New Zealand: Home of Maori culture, Hobbits, award winning wines and the world-famous Ashford Looms and Wheels. On this 15 night / 14 day Wine and Wool Tour, experience all of these things and more while enjoying the beautiful landscapes of this island nation as we make our way from Auckland, on the North Island, to Christchurch, on the South Island.
In this country where sheep out number people, sheep farming has been and still is an integral part of New Zealand's economy. You'll experience many facets of this industry from visiting farms, the National Museum of Sheep & Shearing, to touring small and large woolen mills. No textile tour of New Zealand would be complete without visiting Ashford Looms and Wheels!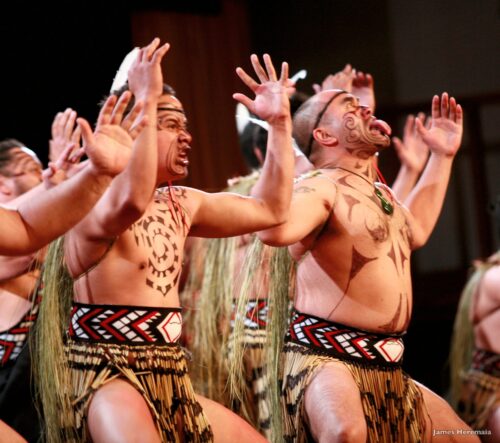 You'll also be introduced to Maori culture and visit the New Zealand Maori Arts and Crafts Institute and learn about Maori weaving and wood working. You'll also attend a traditional Hangi (dinner).
Compared to sheep farming, wine is a newer industry on the islands with its origins beginning in the 1970's. In just 50 years, there are now over 700 vineyards to be found in this relatively small nation. You'll have the opportunity to visit and taste a number of wines from many geographical regions including Auckland, Masterton, Marlborough, North Canterbury, and Nelson. Make sure to bring a long a knitting or portable weaving projects to keep your hands busy in the evenings while you relax and enjoy a local glass of wine.
You'll also enter the world of the Hobbiton as you make your way through the 12 acre movie set situated on a family sheep farm. There is also time for a soak in a natural hot spring surrounded by stunning volcanoes.
Throughout the tour, spend time with a number of crafting / weaving guilds and of course, there will be plenty of shopping to purchase local yarn and Maori influenced fabric. And so much more!
Our agent Yvette Crossley is escorting this tour to New Zealand. She has travelled across the globe sharing her passion for craftwork with other travellers as she escorts these tours. Connect with her now to get more details about this departure!