April May Bellia is a creative visionary, community leader, connector, mom of 3, and spiritual guide who helps others live happier, feel on purpose, and find their passion for life again. Her energy is magnetic and grounded. As a minister in training for A Course in Miracles and with values rooted in Spirit, Truth, Freedom, and Love, April supports those who follow their heart. She provides tools, resources, and opportunities for anyone on a path to True Freedom.

With April's combined love of travel and people, you are sure to receive impeccable attention as she curates the ideal dream holiday for your group. April is a seasoned cruiser of 30 years and is completely obsessed with France and Greece, 2 places she visits every Spring.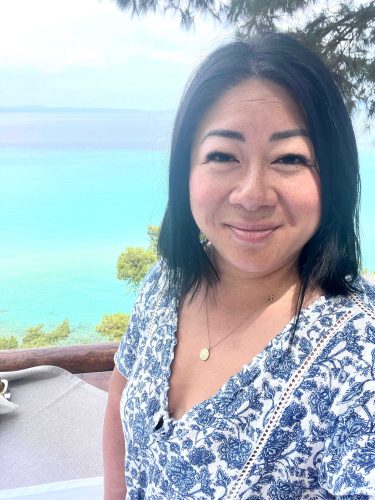 Join her "April in Paris" itineraries and she can also be your personal (french speaking) tour guide so you can feel more like a local and less of a tourist. Her specialty is foodie tours, women focussed events and businesses, and interacting with locals as much as possible so you can get a firsthand feel for Parisian culture.