I've been without my passport and my 35mm camera for the past two weeks and it has me feeling restless and uneasy.
I don't have immediate plans to go traveling abroad yet still, there is something extremely alluring about the potential of last minute travel. Knowing that the essential groundwork has been laid to pick up and set sail at the drop of a hat is an incredible freedom I don't take lightly.
On that note... I recently attended a workshop focused on aligning career ambitions with values.
As someone who has grand ambitions of hosting small group, immersive cultural travel experiences in Mexico, I was surprised that I was surprised by what I discovered.
It became obvious throughout the course of the day how highly freedom ranks in my values hierarchy. In fact, it's basically the head honcho at the top. Not only does this hold true in my own life and govern how I do businesses, it is also irrevocably woven into the experiences that I want to design for others.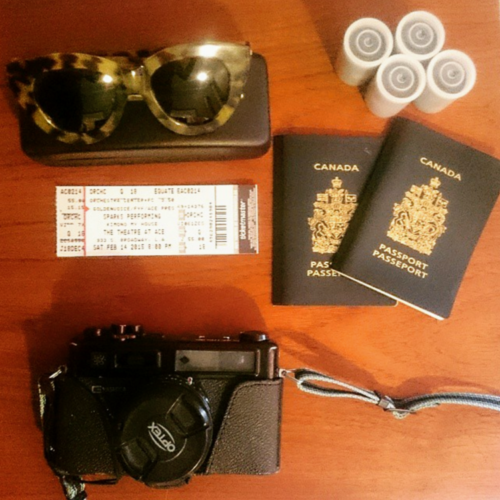 Above all else, I want those who will one day travel with Folklore to feel FREE.
Free to fully experience the beauty of a moment, free to engage meaningfully with others, free to listen, feel, touch, taste, smell: free to fully immerse themselves in the folklore of México. I am alluding to that magical sense of freedom that shows up as the courage to expand horizons, push boundaries and venture new things: a freedom that is often the product of feeling taken care of.
Years ago I worked with a doctor who shared with me the results of a study he had been working on. He explained that most people derive more pleasure from the sense of anticipation leading up to their vacations than they do from actually participating in them.
I found this compelling and sadly, not at all shocking. After all, vacations can be a stressful ordeal. We put so much pressure on ourselves to have the time of our lives that we often let poor planning or worry pull us out of being present for those precious moments we've spent so many days, months, and in some cases, years looking forward to.
Ultimately, my travel goal for my clients is that they feel so well supported and deeply looked after that they end up experiencing more than they could have ever dreamt of; walking away with connections, memories and a newfound sense of freedom that will warm their hearts and keep them inspired for years to come.
Reach out today and let's chat about how I can support you to infuse more freedom into your next trip!