Now is the time to explore our own British Columbia (BC) backyard. With travel precautions in place the hot topic is trips in BC and which BC backroad do we explore.
What is that place that is in BC that we have heard of, always said we would go, but never did. Trips in BC are now, just for those living here, so take advantage and hit the backroads. Which roadtrip in BC will we tick off the list for family vacations in 2020.
For me it was BARKERVILLE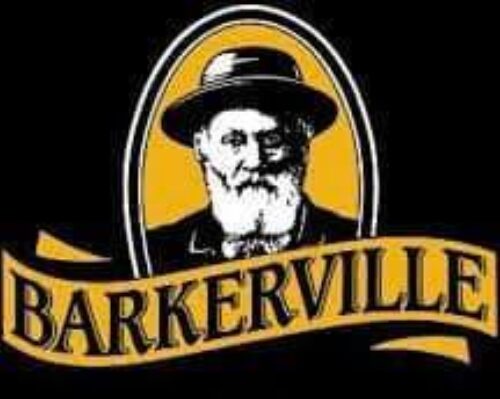 Yup, most of us have heard of it, but it is in a really awkward and hard to get to place. In my 47 years I had never been. Growing up in Edmonton and the lower mainland I visited Fort Edmonton and Fort Langley, a lot. I have family history in Fort Edmonton. I always liked watching Little House on the Prairie and well who does not like a good old-fashioned candy store!
BARKERVILLE is Fort Edmonton and Fort Langley on steroids!!! And, it's here in British Columbia for our family vacation in 2020.
The restoration of this unique tourist destination surpasses any I have ever seen. You simply cannot help but be catapulted into Gold Rush times 150 years ago. To think it was 'only' 150 years ago!!! Geesh we complain about travel restrictions now… can you imagine getting from point A (which is Yale, by the way) to B (Barkerville)? Yale to Barkerville is the traditional gold rush trail and was 400 miles in length. So, from Yale to 100 Mile House would mark ¼ of the way to Barkerville. How many days do you think it took miners to go from A to B by horse and carriage? 5 days! Those horses must have been moving night and day as that seems incredibly fast to me. As you can tell we learnt an awful lot on this backroad trip.
A camping trip on the BC backroads
It's relationships like this that make traveling so special
With 4 boys I decided to camp and make Timothy Lake, BC our home base. Northwood Lodge was recommended to me by a friend, so we chose to stay there as after all travel recommendations are the best! Both rustic cabins and campsites are offered on this amazingly gorgeous lake that instantly puts you in a relaxed state. Ann runs and owns the place. I don't see how anyone could not become anything but best friends with this lady. Ann immediately made us feel like we were visiting family. We were welcomed as though we had been going there year after year and she was happy to see us again for our family vacation. It's relationships like this that make traveling so special.
Social distancing was taken to a new level at Northwood Lodge. Our tent was literally right on the lake! Canoes and kayaks were free for the kids to use and my boys stood on the fishing dock with nets and hand carved fishing poles for hours just doing what boys do on a lake. Basing ourselves at Timothy lake made Barkerville a doable day roadtrip. It was a 3-hour drive from our campsite to Barkerville. I put the kids in the car at 7 am and they slept to Quesnel making 'their' journey in the car only 1-hour 😉.
The Barkerville streets are riddled with actors. You definitely know they are actors as their clothing is typical of Gold Rush times. Apparently, when Barkerville is in full operation actors will have mock gun fights in the streets. The visitors (that is you) get to sit in a court room in front of a judge and as witnesses decide if the actors are to be hung for their crimes at Barkerville. Incredibly entertaining. We enjoyed our stay immensely and would love to go back and see Barkerville in full operation. We LOVED this unique experience!
Family vacation with a horseride
A trip to the Cariboo would not be complete without a horseback ride. My youngest son is an avid animal lover and just happened to turn nine while we were on our adventure. I wanted to book ahead. I was not going to have my little man unable to have a horseback ride on his big day so I did some research. I found Wettstone Guest Ranch and was utterly impressed with the level of service I received from Valaurie Wettstein.
The Wettstone Guest ranch is located at Bridge lake which was a 1 hour drive from our campsite at Timothy lake. I had decided on this location after talking with Valaurie. She made me feel so cared for explaining group sizes, riding abilities and COVID precautions. I just knew this is where my son had to have his birthday ride…plus I found Valaurie's accent inviting.
Sure, enough the ranch was perfect and there was a great love story attached to the accent. Everyone loves a good love story right? OH… and on the subject… what an amazingly romantic get-a-way or a perfect location for a small wedding. I simply can't say enough about this place. Now let's get back to the love story.
The Love Story
Mom is Canadian and Dad is from Switzerland and get this they met in Wisconsin of all places. Mom had family in Wisconsin and was working there as a travel agent (maybe that's why I like this story so much). Dad was in Wisconsin teaching on an overseas practicum. Dad went to the travel agency to book a trip and love happened.
The couple raised 2 daughters, Valaurie and Daniela in Dad's home country of Switzerland and visited Canada every summer. They fell in love with the Cariboo. When they discovered Wettstone ranch it seemed only logical to pack up and move to Canada. They even packed up Valaurie's horse Geronimo and flew him to Canada. Geronimo was our birthday boy's horse. It is in every family photo marking our special day. The pictures don't do our ride justice. It was perfect!!!
It had rained the day before so it was not dusty, there were wildflowers and fallen logs and ponds everywhere! I honestly felt that if we turned a corner a saw a castle with a unicorn at the gate it would not seem out of place. The terrain was simply that magical.
Stay Here!
Being head over heels with our riding experience I asked for a quick tour of the property. I wanted to share with my co-workers back at Personal Travel Management as a possible BC trip for their clients. They offer several different types of accommodation. One being a charming trappers cabin right on the lake. Now, no trappers cabin would actually have a functioning washroom, so true to form a rustic outhouse is placed next to the cabin. Awesomely romantic and this experience is under $100 a night.
Other options include entire houses with full kitchens and up to 3 bedrooms. Great for a family reunion. Depending on the accommodation you book a cowboy breakfast may or may not be provided and they offer a Campfire Grill night weekly for an additional charge.
If you happen to have your own cabin on wheels, AKA an RV, for the ulitimate BC roadtrip… they have a couple of RV sites available too! I could go on and on but for more information I suggest looking on their website. BUT… to book please call us at Personal Travel Management as we have established a relationship with the Ranch and will gladly guide you through the process.
TRAVEL – BECAUSE YOU CAN! The BC Cariboo is open, beyond beautiful! and read for your roadtrip!