Looking for a superb dive, snorkeling, fishing & kayaking destination? I can highly recommend Belize.
I just returned from an amazing 10 day holiday in Belize. This is the second time that I have visited Belize and this time we decided to stay at Joe Jo's Resort on Tobacco Caye a tiny remote 4 acre island. The island has a permanent population of about 20 but sees a steady stream of visitors to it's four small resorts.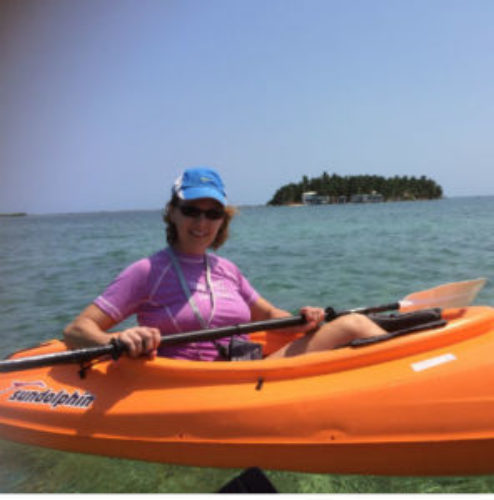 Credit: Janice Hague
Tobacco Caye is truly a little slice of heaven. It is situated right on the Belize Barrier Reef, a series of coral reefs just off the coastline of Belize. The Belize Barrier Reef is the second largest coral reef after the Great Barrier Reef in Australia and is a top tourist destination for water activities.
Our days were spent kayaking around the reef, jumping in and out of the water and snorkeling. We saw small nerf sharks, turtles, spotted eagle rays and an endless array of colorful tropical fish.
Our little cabana was perched partially over the water so when I lay in my hammock on the porch I could watch the rays swim by as they did their usual routine.
Did I mention the ceviche & snapper?
We also stayed at the Ocean Tides resort on the much larger and busier Ambergris Caye. This is the largest island and closest to Mexico, but because of it's small size golf carts are the main form of transportation. San Pedro on Ambergris is a vibrant fun town full of great bars and restaurants along with souvenir & dive shops.
The snorkeling on the Belize reef was fabulous. The reef is the most colourful that I've ever seen and it has an amazing variety of marine life. I felt like I was watching the migration in the Serengeti underwater.