Looking for a great multi-generational Destination? Try Costa Rica.
Interested in a multi-generational family vacation? Looking to take your kids and grandkids or a group of friends on a holiday and trying to find a destination to please everyone including grandparents, adults, teenagers and kids hooked on devices? Costa Rica is a safe family friendly destination and could be the multi-generational travel answer you are looking for.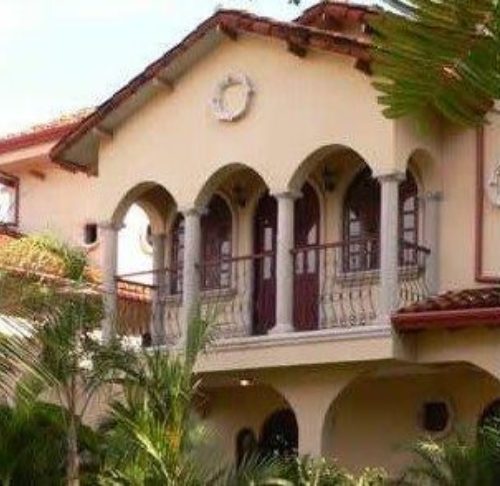 Our group of family members and friends recently spent two weeks in Costa Rica and it really was the ideal destination for all of us. Costa Rica is a strong second world country where you can drink the water from the tap and eat fresh pineapples and mango's to your hearts content.
We were a group of four families. We stayed at "Pueblo Colonial" a fabulous property with 8 Spanish colonial villas tucked away in a quiet area of Tamarindo. The kids ranged in age from 8 to 14 and not once did I hear "I'm bored" or "Can I watch tv?" there was so much for them to do.
The first week, the kids spent their days exploring and surfing and swimming the beaches at Tamarindo. The second week we visited the 34,800 acre Rincon de la Vieja National Park where in the higher elevations the air temperature drops to a cool 20C from the 38C we experienced at the coast. We saw lots of wildlife including monkeys, sloths, frogs, toucans and iguanas. We all loved the activities offered in the park including zip lining, canopy walks, horseback riding and swimming in the rivers and waterfalls.
We also visited the spectacular Arenal Volcano National Park. The Arenal volcano used to be the most spectacularly active volcano in Costa Rica. However for the last six years its activity has been limited to puffs of smoke and deep rumbles and no one knows when it will erupt next.